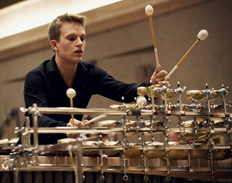 Enthusiastic Press Coverage for Christoph Sietzen
20.7.2017: "With original compositions and unique arrangements, Sietzen ignites a firework of sonic variety and virtuoso percussion witchcraft that can even fascinate listeners who hitherto approached new music with reserve," writes Werner Theurich about the CD "Attraction" by Christoph Sietzen.

Since the release of the young percussionist's CD back in June, it has received enthusiastic praise. "Christoph Sietzen is a talent of the century," comments the Stuttgarter Zeitung. "An exceptional talent of the century – there is no lack of superlatives for the percussionist Christoph Sietzen," a portrait in RBB Kulturradio enthused.

And the media coverage continues to resound: In SR 2 Kultur, the release was selected as CD of the week. Christoph Sietzen was also invited to interviews with the television broadcasters BR Fernsehen and NDR Kultur. The trade journals also celebrate the musician, as can be seen for example in RONDO magazine: "This young man masters the rare art of being able to sing on his percussion instruments – bringing about a revolution for the marimbaphone."

About the artist

Christoph Sietzen, a prizewinner of the ARD International Music Competition and a "Rising Star" of the European Concert Hall Organization, will be performing in Europe's leading concert venues during the 2017/2018 season.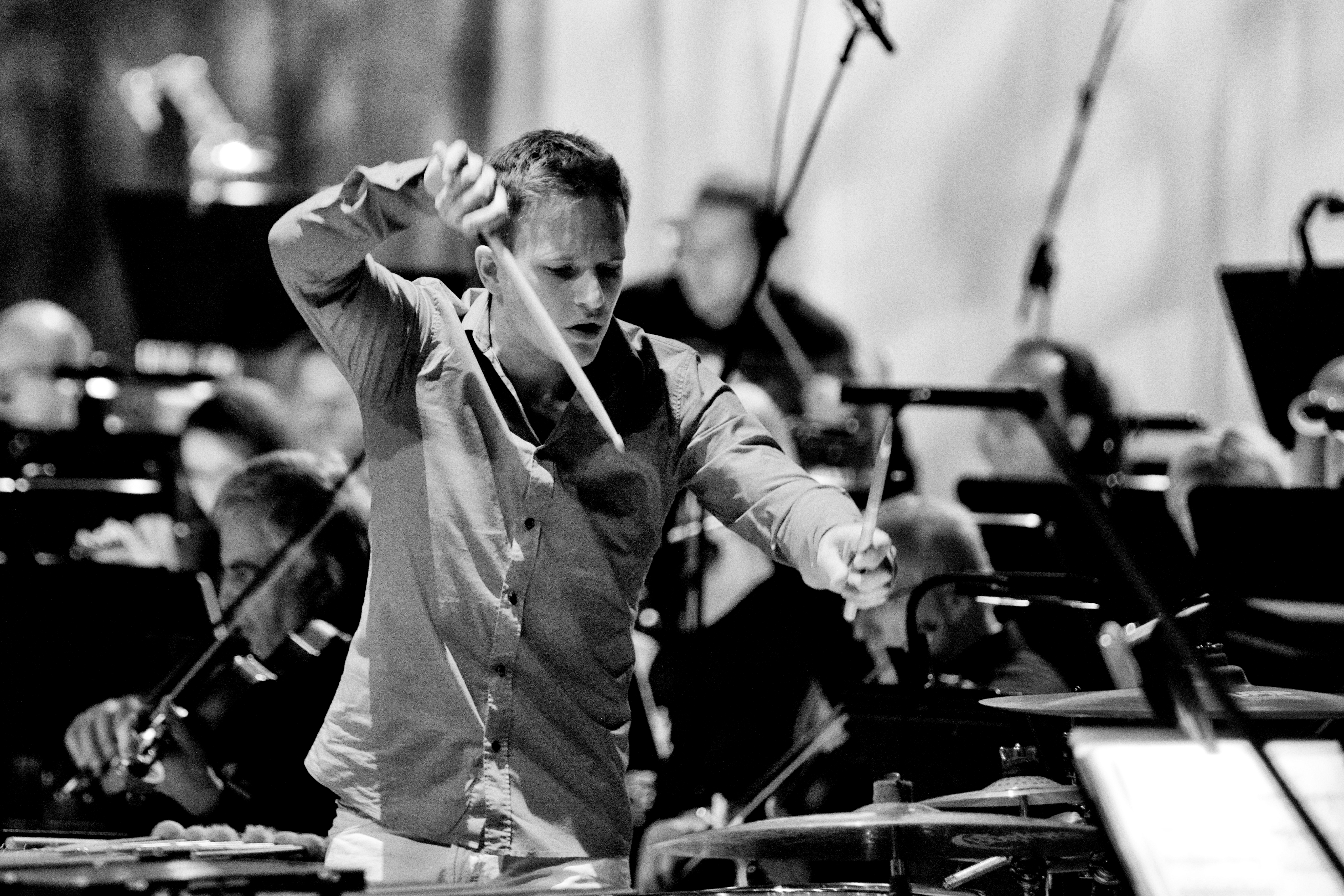 The Salzburg-born Luxembourger has been a pupil of Martin Grubinger Senior since he was six years old. He later studied marimba with Bogdan Bácanu and percussion with Leonhard Schmidinger and Josef Gumpinger at the Anton Bruckner Private University in Linz, where he graduated with honors.

Moreover, Christoph Sietzen, who gave his debut at the Salzburg Festival at the age of twelve, began teaching at the University of Music and Performing Arts Vienna when he was 22 years old.

More information about the artist

Releases

Click here to preview or purchase the CD "Attraction."

Further CDs by Christoph Sietzen include the recordings in which he was a member of The Wave Quartet marimba ensemble. The first two releases in 2008 and 2009 were followed by the CD Loco and Lauda Concertana, released by GENUIN.

Calendar

You can experience and hear Christoph Sietzen's artistry at one of his next concerts:

13–19 August: Graz, Percussion meets Identity (course)
19 August: Styrian Music Festival
14–25 August: International Summer Academy of the Mozarteum Salzburg, Austria
17 September: The Wave Quartet, 'Open Classic' Brucknerhaus Linz, Austria
21–23 September The Wave Quartet with the Symphonieorchester Vorarlberg, Austria
14 October: Recital with The Wave Quartet, Magdeburg
23 October: Recital Cologne Philharmonic (ECHO Rising Stars Tour)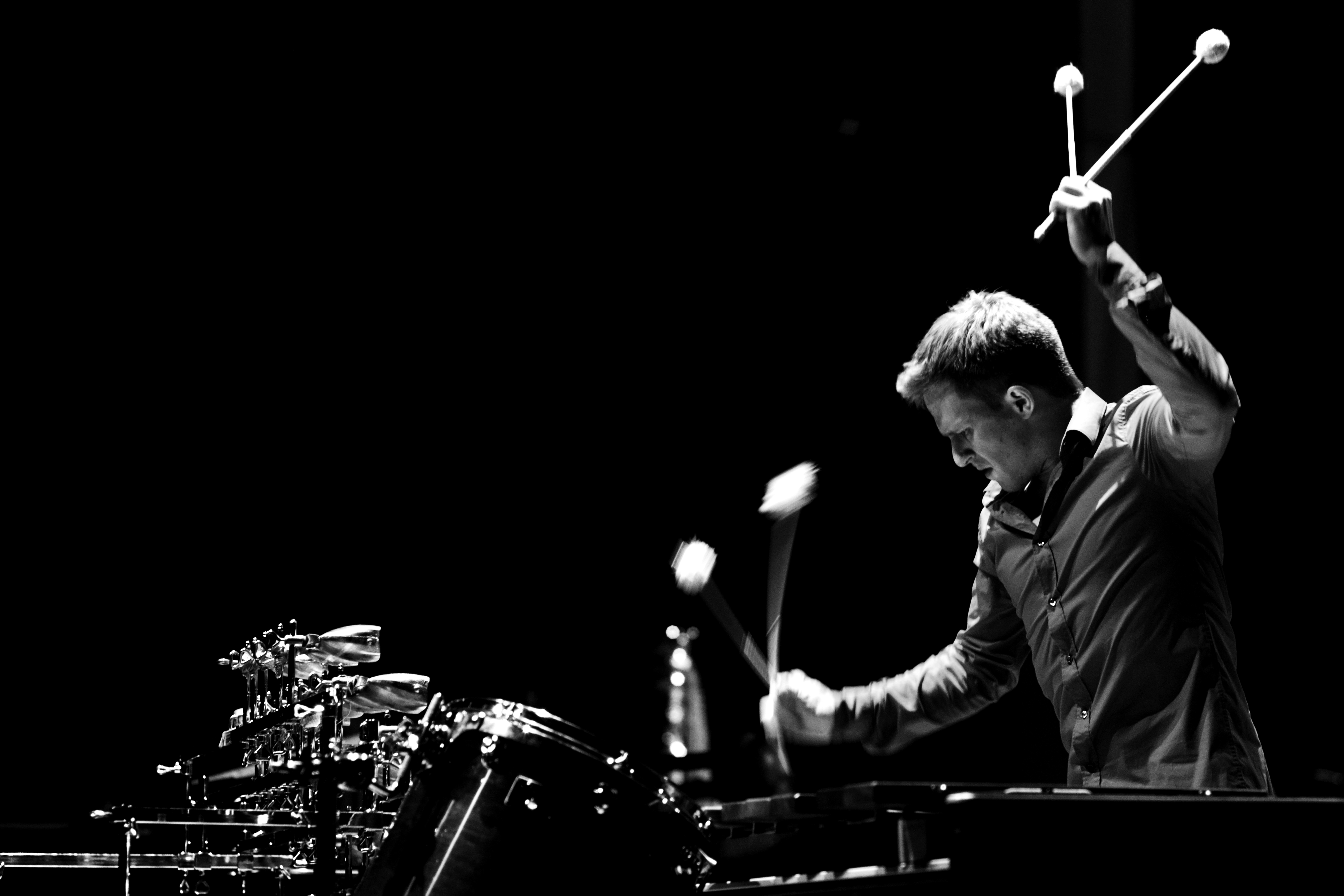 Photography: Daniel Delang (colored picture), Patrick Marek (black and white picture)