GEN 18615
EAN: 4260036256154
7.9.2018

| | |
| --- | --- |
| Jane Vignery (1913–1974) | |
| Sonata for Horn and Piano, Op. 7 (1943) | |
| I. Allegro | |
| II. Lento ma non troppo | |
| III. Allegro ben moderato | |
| Esa-Pekka Salonen (*1958) | |
| Concert Étude for Horn Solo (2000) | |
| Richard Strauss (1864–1949) | |
| Andante for Horn and Piano, Op. posth. (1888) | |
| Jörg Widmann (*1973) | |
| Air for Horn Solo (2005) | |
| Franz Strauss (1822–1905) | |
| Empfindungen am Meere, Op. 12 | |
| Paul Hindemith (1895–1963) | |
| Sonata for Horn and Piano in F major (1939) | |
| I. Mäßig bewegt | |
| II. Ruhig bewegt | |
| III. Lebhaft | |
| | |
Works by Paul Hindemith, Esa-Pekka Salonen, Franz Strauss, Richard Strauss, Jörg Widmann and Jane Vignery
Tillmann Höfs, Horn
Akiko Nikami, Piano


In stock, shipping in 1-2 days.

We offer free shipping!

Please read our General Terms and Conditions and Privacy Statement carefully.








For more than thirty years there had not been an individual prizewinner in the discipline of horn at the German Music Competition, that is, until Tillmann Höfs came from Hamburg in 2017. He won the hearts of the audience and literally blew the jury against the wall. His qualities, technical superiority, and great musical genius also distinguish his GENUIN debut CD, which was produced in the Primavera series in cooperation with the German Music Council. Höfs shows the entire breadth of his youthful, slim yet festive horn playing with works by Richard Strauss, Esa-Pekka Salonen, Paul Hindemith and Jörg Widmann. Outstanding repertoire and interpretation!



Prize winner OPUS Klassik 2019
For their production "Air" Tillmann Höfs (horn) and Akiko Nikami (piano) received the OPUS Klassik in the category Chamber Music Recording / Duo.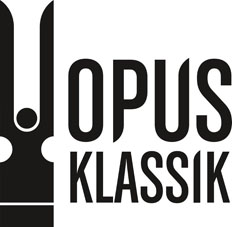 ICMA nomination 2019
Together with four other GENUIN CDs "Air" was nominated for the ICMA 2019.