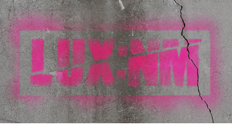 Ruth Velten - Saxophone
Florian Juncker - Trombone
Silke Lange - Accordion
Vitaliy Kyianytsia - Piano
Beate Altenburg - Cello
Zoé Cartier - Cello
Lukas Böhm - Drums
Martin Offik - Sound Design


LUX:NM contemporary music ensemble berlin is a soloist ensemble for new music that has rapidly developed into an internationally sought­after ensemble. Saxophonist Ruth Velten and accordionist Silke Lange founded the ensemble in 2010 with the goal of creating self­ designed and varied concert programmes with a flexible instrumentation.

Working without a conductor, the ensemble dedicates itself to the performance of contemporary music as well as to initiating the creation of new works, by regularly commis­sioning them. Through intensive ensemble work and close collaborations with composers, the ensemble develops new projects in which electronics and genretranscending ideas very naturally find their place.

As in­demand chamber musicians, who have also received awards at international competitions, the ensemble's instrumentalists can regularly be found performing on im­portant concert stages and as guests in new music festivals.

In their various self­produced projects, the ensemble emphasizes on certain themes: in<>between (international concert series since 2011), effervescent powder, or "Traces of Popular Musicality in New Music" (2011/2012), LUXUS NEUE MUSIK (concert se­ries since 2015), (F)LUX:NM (Fluxus concert in cooperation with the Staatsoper Berlin, 2015), Böse Büchse (collaboration with the artist group Club Real, 2015), HOME SWEET HOME—A Scenic Concert (concert series IM FOKUS, 2015), KAP HOORN (music theatre by Gordon Kampe, 2016), AARON S. (multimedia opera by Sławomir Wojciechowski, 2016), Diary, Random and Pickles (music theatre piece by Pierre Jodlowski, 2016).

Since 2013, LUX:NM is the ensemble ­in residence for the IM FOKUS concert series.
Numerous radio productions (e.g., Deutschlandfunk, Deutschlandradio Kultur) document the ensemble's work.

The ensemble has appeared on CD recordings released by GENUIN classics, among others.
The Artist's Homepage:
http://www.luxnewmusic.de

DARK LUX

Works by Gordon Kampe, LUX:NM & Jan Brauer und Carlo Gesualdo da Venosa

Gordon Kampe, Composer - LUX:NM, Composer - Jan Brauer, Composer - Sarah Trilsch, Author

| | |
| --- | --- |
| GEN 21744 | |
STRANDGUT

Works by Gordon Kampe, Yair Klartag, Philipp Maintz, Birke Bertelsmeier and Vassos Nicolaou

LUX:NM, Composer

| | |
| --- | --- |
| GEN 18628 | |
LUXUS

Works by Paul Frick, Gordon Kampe, Steingrímur Rohloff, Maximilian Marcoll and Sarah Nemtsov

LUX:NM, Composer

| | |
| --- | --- |
| GEN 16443 | |