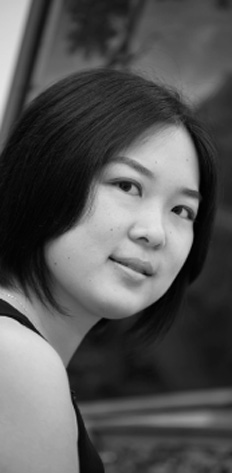 Tomoko Matsuoka, Harpsichord
Born in Tokyo, Japan, Tomoko MATSUOKA, began her musical education on the piano with her mother during early childhood. In 1998, attending harpsichord master classes given by M. Sone, her strong passion for the harpsichord and the repertoire were confirmed and she continued taking private lessons with M. Sone and K. Soejima. Atage 18, she moved to Italy where she settled to pursue her study at Scuola Musicale di Milano and Accademia Internazionale di Musica di Milano. In 2002 and 2003 she was offered a Belgian State sponsorship to attend the International Academy at the Vleeshuis Museum in Antwerp, participating in master classes with J. v. Immerseel and K. Ver helst, on authentic period harpsichords. In 2005, she graduated summa cum laude from the 'School of Research of 17th-century Italian Music' directed by R. Gini at the F. Gaffurio Music Academy in Lodi, Italy. In 2006 she was awarded a scholarship as harpsichordist with the baroque orchestra 'Academia Montis Regalis' in Mondovi. She studied harpsichord with E.
Fadini and G. Togni, organ with E. Bellotti, ensemble performance practice with M. Galassi, counterpoint with A. E. Negri and D. Fratelli, historic dance with D. C. Colonna and participated in harpsichord master classes given by E. Baiano, O. Dantone, H. Dreyfus, K. Gilbert, J. W. Jansen and M. Meyerson. In 2008 she was graduated with highest honors in harpsichord performance from Como Conservatory of Music "G. Verdi." Tomoko Matsuoka won prizes in several prestigious competitions including the International Harpsichord Competition in Bruges (2007), the Italian National Harpsichord Competition in Pesaro (2007) and the International Early Music Contest in Yamanashi, Japan (2003). She currently performs as a soloist and also with chamber music ensembles in Europe and Japan.

The Artist's Homepage:
http://www.fsinet.or.jp/~myweb/tomo/eindex.html

Domenico Scarlatti

16 Sonatas

Tomoko Matsuoka, Harpsichord

| | |
| --- | --- |
| GEN 88131 | |