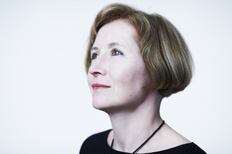 Ilona Then-Bergh was named the first concert-mistress of the Bavarian State Orchestra at the young age of 19. She later took the same position with the Symphonieorchester des Bayerischen Rundfunks.

In the meantime she has completely stopped performing in orchestras in order to be able to fully (and far more intensively) devote herself to performing chamber music as well as teaching at the Munich Hochschule für Musik und Theater.

She has been awarded the German Record Critics' Award (Quarterly Critics' Choice) several times in praise of her CD productions (including Piano Trios by Saint-Saëns, Schubert, Turina and Shostakovich).

Ilona Then-Bergh is a member of the Klaviertrios Then-Bergh – Yang – Schäfer.

The Soul of Russia

A cycle of 25 masterpieces by Mussorgsky, Rachmaninoff, Rimsky-Korsakov, Scriabin, Tschaikovsky and others

Ilona Then-Bergh, Violin - Wen-Sinn Yang, Cello - Michael Schäfer, Piano

| | |
| --- | --- |
| GEN 21727 | |
Paolo Litta

Concert Trilogy: Der Minne-See, Die entschleierte Göttin, Der Tod als Fiedler

Ilona Then-Bergh, Violin - Michael Schäfer, Piano

| | |
| --- | --- |
| GEN 20690 | |
À la mémoire d`un grand artiste

Piano Trios by Tchaikovsky, Rachmaninoff and Goldenweiser

Michael Schäfer, Piano - Ilona Then-Bergh, Violin - Wen-Sinn Yang, Cello - Kang-Un Kim, Harmonium

| | |
| --- | --- |
| GEN 16437 | |
L'esprit français

Violin Sonatas by Florent Schmitt, Jan Ingenhoven and László Lajtha

Michael Schäfer, Piano - Ilona Then-Bergh, Violin

| | |
| --- | --- |
| GEN 14312 | |
Claude Delvincourt

Violin and Piano Works

Michael Schäfer, Piano - Ilona Then-Bergh, Violin

| | |
| --- | --- |
| GEN 13271 | |
Leonid Sabaneev

Piano Trios

Michael Schäfer, Piano - Ilona Then-Bergh, Violin - Wen-Sinn Yang, Cello

| | |
| --- | --- |
| GEN 12236 | |
Grigorij Krein. Samuil Feinberg

Violin Sonatas

Michael Schäfer, Piano - Ilona Then-Bergh, Violin

| | |
| --- | --- |
| GEN 11203 | |
Sylvio Lazzari . Volkmar Andreae

The Complete Works for Violine and Piano

Ilona Then-Bergh, Violin - Michael Schäfer, Piano

| | |
| --- | --- |
| GEN 10167 | |
Ottorino Respighi

Complete Works for Violine and Piano, Vol. 3

Michael Schäfer, Piano - Ilona Then-Bergh, Violin

| | |
| --- | --- |
| GEN 89116 | |
Ottorino Respighi: The Complete Works for Violin and Piano Vol. II

Nine Arrangements of Italian Baroque Violin Sonates 1-6

Michael Schäfer, Piano - Ilona Then-Bergh, Violin

| | |
| --- | --- |
| GEN 87094 | |
Ottorino Respighi

The Complete Works for Violin and Piano

Ilona Then-Bergh, Violin - Michael Schäfer, Piano

| | |
| --- | --- |
| GEN 86063 | |